When you read a good story the words of the writer echo in your ears as if they were speaking directly to you. You will even find that the classic authors have a way to connect to your modern life, and through their writing, talk to your soul. Words are for reading, but words are also for speaking, and when words speak to us we must remember to listen! So don't forget you can listen to your favourite stories on audio book as well, using your phone, tablet or MP3 player the best authors have a new platform to speak their words… so don't forget to listen!
April is the month of Easter, a time that resonates with the word 'crack' and its many different meanings. Come and discover the different meanings of the word 'crack' in our Easter video, and of course we hope you have a 'cracking' April wherever in the world you may be!
Let's go on an adventure through amazing stories, stories in which you must remember to listen! 'Open sesame', the walls are listening to the words of Ali Baba as they open giving access to the cave of wonders. Come and join Ali Baba and the forty thieves as they explore the cave in the CATchy English video, what mysterious objects do you think they might find? A listening activity takes us into the world of Ali Baba, make sure your ears are peeled to discover the day in which everything changed. Suddenly we are transported to another age, the War of the Worlds has begun and the Martians want to destroy planet Earth. If only they would listen, we could sort out our differences! Join us on an adventure where we try and teach the Martians to speak English, the destiny of the planets is counting on us! But who are these Martians? Don't forget to do the listening activity, to find out more about these deadly creatures and why they want to come to planet Earth!
If we want to learn more about ourselves, we must also learn to listen to Great Lives, the stories of people who have achieved great things can help us with our challenges too! Don't forget to listen carefully to the story of Dame Zaha Hadid and complete the activity! Finally, imagine if we could listen to those who can't talk? What would they say? Check out our video for the story Flush, Put yourself in the place of a dog, what would you have to say? Complete the listening activity to hear a story from a dog's point of view!
Among the video tips and activities, don't forget the blog articles in the Black Cat Reader's Corner. This month you will find articles talking about Martin Luther King and dreams, J.K. Rowling and the magic of words, Shakespeare and the emotions of the stage, plus much more!
---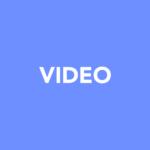 "Easter"
"Ali Baba and the Forty Thieves" (pre A1)
"The War of the Worlds" (B1.2)
"Great Lives" (A2)
"Flush" (B2.1)