Learning to express our feelings is in itself telling a story – our own. A story that starts afresh every day, changing and teaching us something new. The words linked to emotions are enough to fill a dictionary and yet, come to think of it, each and every emotion can be described in several ways. How many familiar images and stories come to mind if we say "fear"? Ghost stories and suspense-filled mysteries, as well as stories that move us and make us empathise for the characters living them.
And what about freedom? Haven't we all travelled to Neverland with Peter Pan, or been curious enough to take a Journey to the Centre of the Earth and explore unfamiliar worlds with Jules Verne? Hope can also be a strong emotion, a dream of the future we wish for.
That's why it's so easy to care about the characters in The Secret Garden or the four sisters in Little Women – because they wish to be happy, just like us. One day it might be courage, the next day love, or uncertainty… Rather than following one another, these emotions mingle constantly, leading us to become what we are and to share it with others. And that's why the stories we like to read are so close to our world. Authors have often written of the frames of mind that we sometimes can't express.
Stories teach us the words to express ourselves, as we learn the most wonderful language of all: the language that can describe ourselves and our lives.
---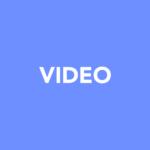 "Emotions – A poem"
"Journey to the Centre of the Earth" (B1.1)
"Stories for the Curious" (A2)
"Anne of Green Gables" (A1)
"North and South" (B2.1)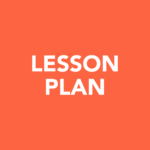 "Stories of Ghosts and Mystery"- Lesson Plan (B1.1)
"Stories of Ghosts and Mystery" – Lesson Plan – Worksheet (B1.1)
"The Secret Garden" – Lesson Plan (B1.1)
"The Secret Garden" – Lesson Plan – Worksheet (B1.1)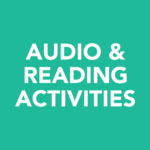 "Wonder" – Listening – Audio File (A2)
"Wonder" – Listening – Activity (A2)
"Wonder" – Listening – Activity – Answer Keys (A2)