Have you ever really wondered about the many meanings of the word "change"? Change is part of life and of the community we live in. Nothing stands still, and one of the most fascinating parts of this process is that it never ceases to surprise us and to generate new thoughts and curiosity. Come explore it with us.
March is the first month of spring, but spring is also a metaphor for rebirth – and not only of nature. Come explore it in a video that helps us think about the stories that spring us to life and then offer your class a lesson plan, Spring on arrival, to encourage thoughts on nature and the changing seasons.
Life, family ties and love undergo several changes, sometimes painful and sometimes unexpected and surprising, like in the story of Little Lord Fauntleroy. A Reading Activity draws us into the world of a gruff old man who seems unable to love, and the video, with its vocabulary activity, helps us understand the characters better. And what if we found love behind ugly appearances that hide incredible beauty? Explore the subject with a Listening Activity based on Beauty and the Beast and watch the video on Belle and the red rose. In addition to classic tales, you can also work on the Listening Activity based on Wonder, discovering the amazing world of a young boy who struggles against prejudice but relies on his inner strength to overcome it and teach the world a lesson.
The Graded Reader Reading Activity on The Human Comedy deals with change as a phase of growth, with all its hopes, fears and dreams. The video provides valuable grammar and vocabulary tips.
Literature has also imagined disturbing changes, like the one shown in the video on Dr Jekyll and Mr Hyde, which introduces a vocabulary activity.
Among the activities and suggestions, don't forget the blog articles in the Black Cat Readers' Corner! This month, you'll find an article on environmental changes, the link between Frankenstein and superheroes, evolution and much more.
---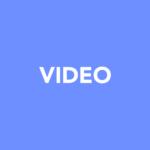 "Stories that Spring us to Life"
"Little Lord Fauntleroy" (A2)
"The Strange Case of Dr Jekyll and Mr Hyde" (B1.2)
"Beauty and the Beast" (A1)
"The Human Comedy" (B1.1)